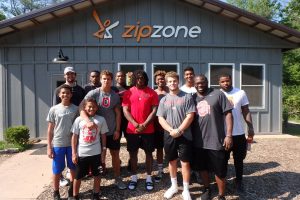 Let ZipZone provide the setting for your group bonding experience! Our Adventure Park and zip line tours will get your organization outdoors in a fun environment creating shared memories. Our programs are an opportunity for your group or team to grow and foster lasting relationships.
ZipZone is popular with church and youth groups, and sports teams of all ages, including collegiate teams.
For additional details and to reserve your date, call the office at 614-847-9477 or send us an email at groups@zipzonetours.com for more information.