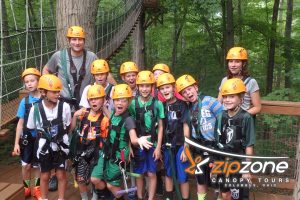 There's no doubt about it, ZipZone Outdoor Adventures is the best outdoor destination for any birthday celebration! We offer party packages for ages 4-12, whether it's your or your hard-to-please preteen, ZipZone has an activity for everyone. Any adventure at ZipZone will leave a lasting impression and create unforgettable birthday memories!
Find more information on each of our party options below: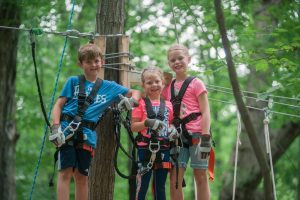 We provide the adventure and a sheltered tent area where you can continue your celebration after your activity. We can even order Jet's pizza to be delivered for your group to enjoy after your adventure.
For additional information or to book your party call our office at 614-847-9477 and one of our birthday booking specialists can assist you!
For additional details and to reserve your date, call the office at 614-847-9477 or send us an email at groups@zipzonetours.com for more information